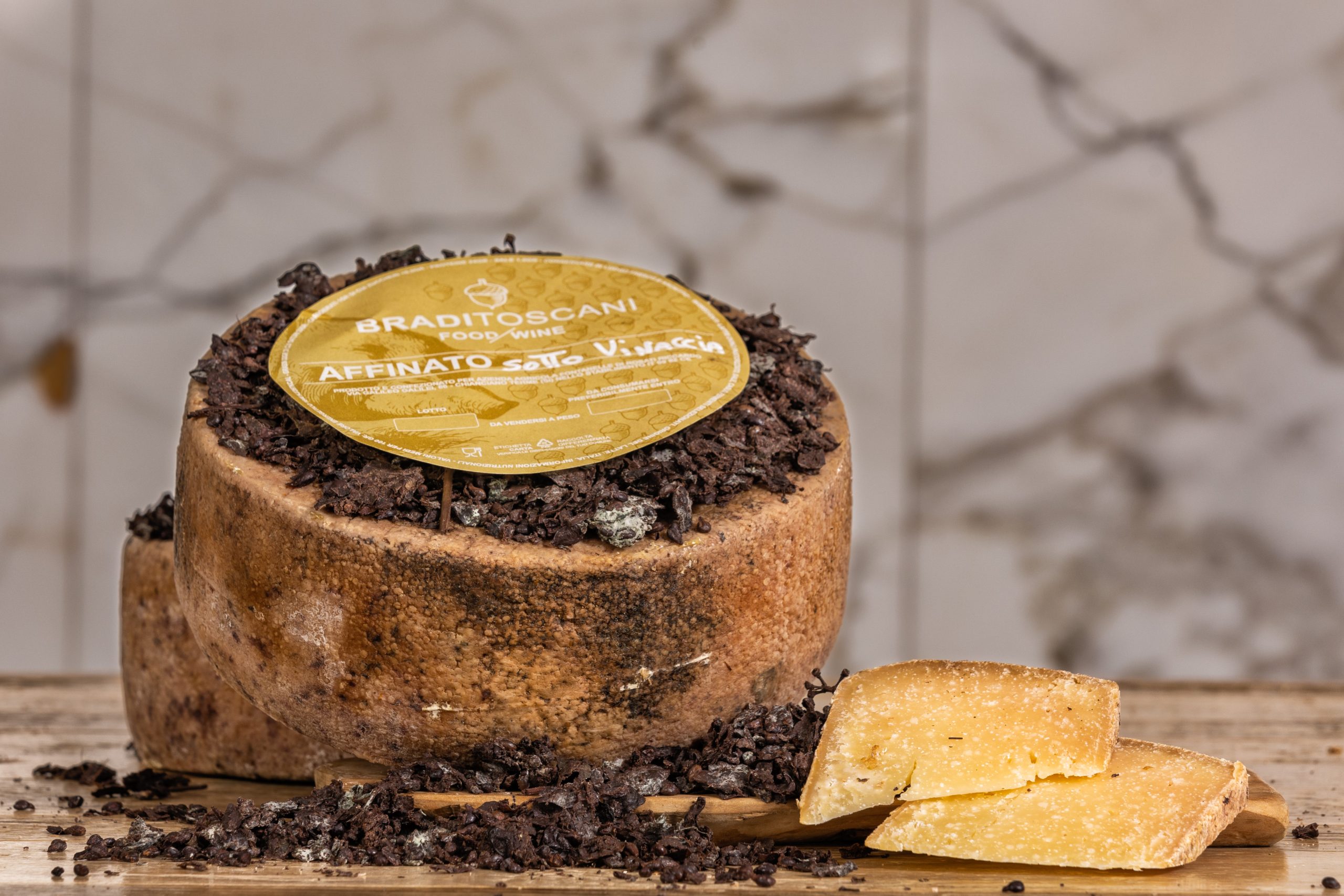 Cheese aged under marc
Sheep's cheese
The use of plant products in the aging of cheeses is recommended both for optimal preservation, both because they contribute to convey particular aromas that make the aged cheeses nothing short of "unique".
Pecorino cheese "under marc" is a raw milk pecorino, like all aged under vegetable leaves, with a maturation of about a year.
The rest under the marc is usually one month and most producers change once a week, maximum ten days, the marc itself, to present a finished cheese with fresh aromas absolutely not "acid".
The semi-hard and white colour of the paste, when cut, gives off intense balsamic aromas mixed together by the smell of must, to that of fruit with an aftertaste of woody notes.
On the palate it has a right balance between a slight pinch, confused by a right sweetness and a slight hint of alcohol.
We recommend it in combination with other cheeses, accompanied by cured meats of the Tuscan Bradi Cinta Senese breed and wines well structured in such a way that the taste of the cheese does not alter that of the wine and also allows the cleanliness of the mouth, It will be ready to taste a new cheese.
Given the craftsmanship of the product, the weight may undergo some slight variation.