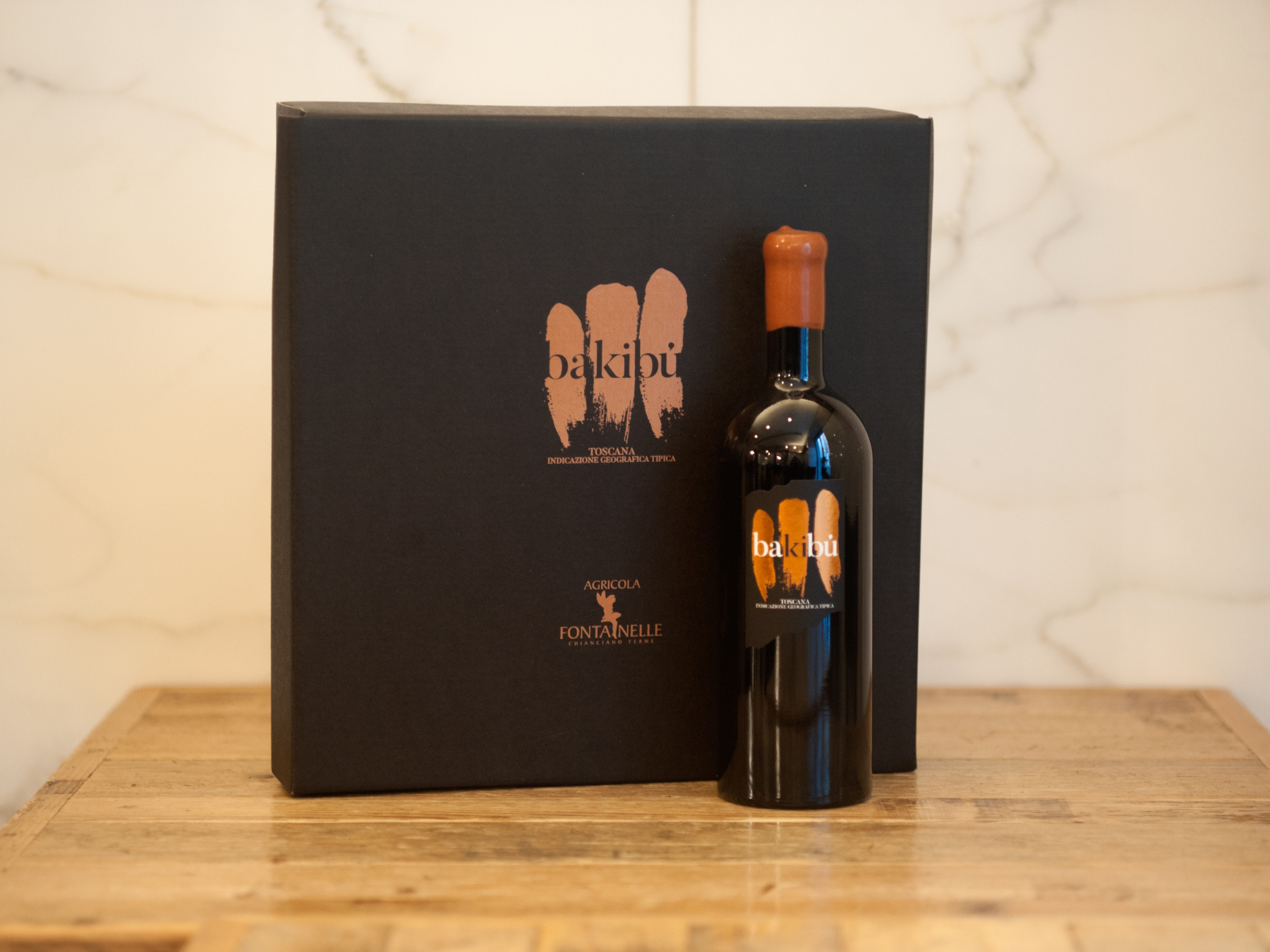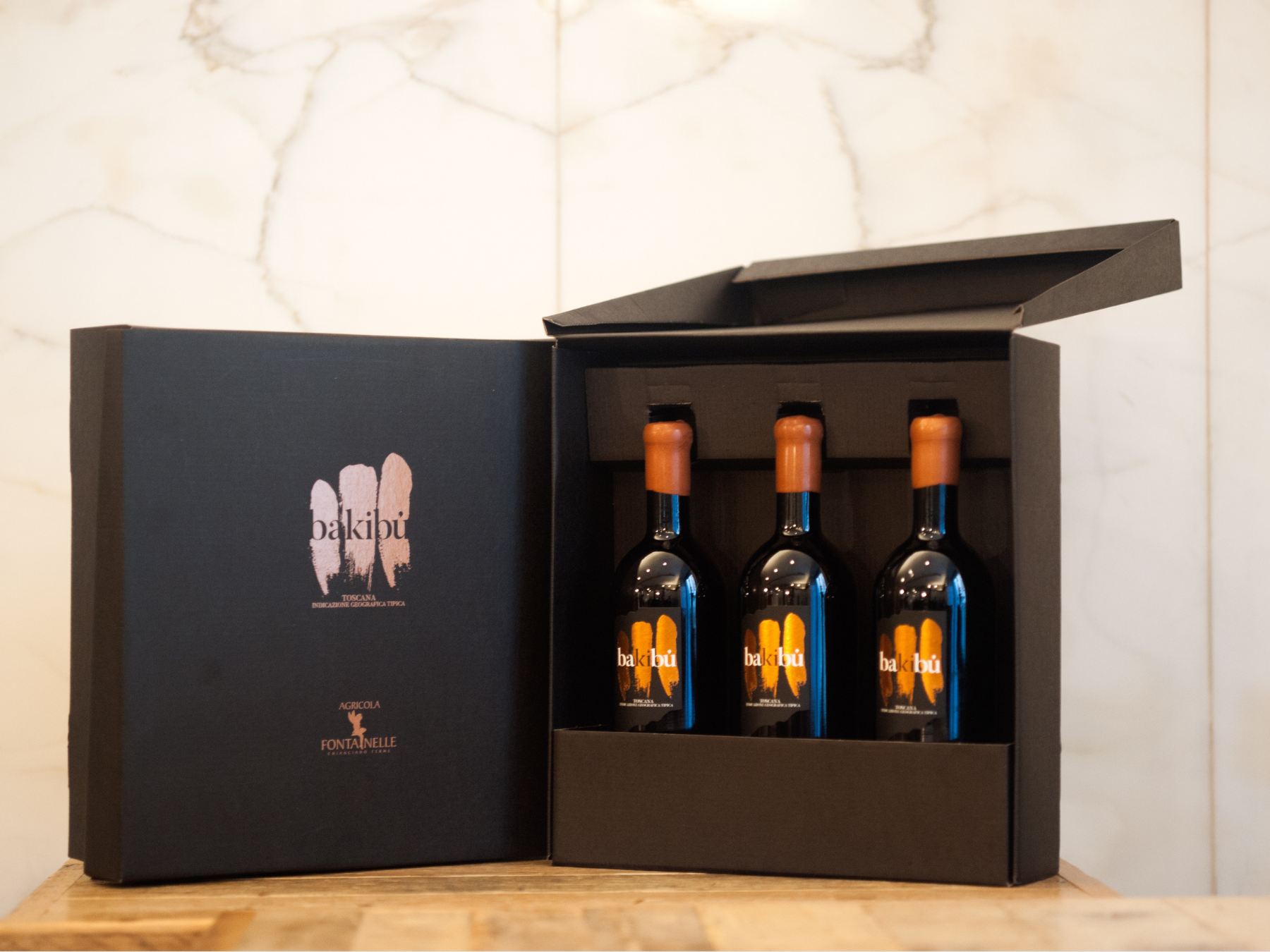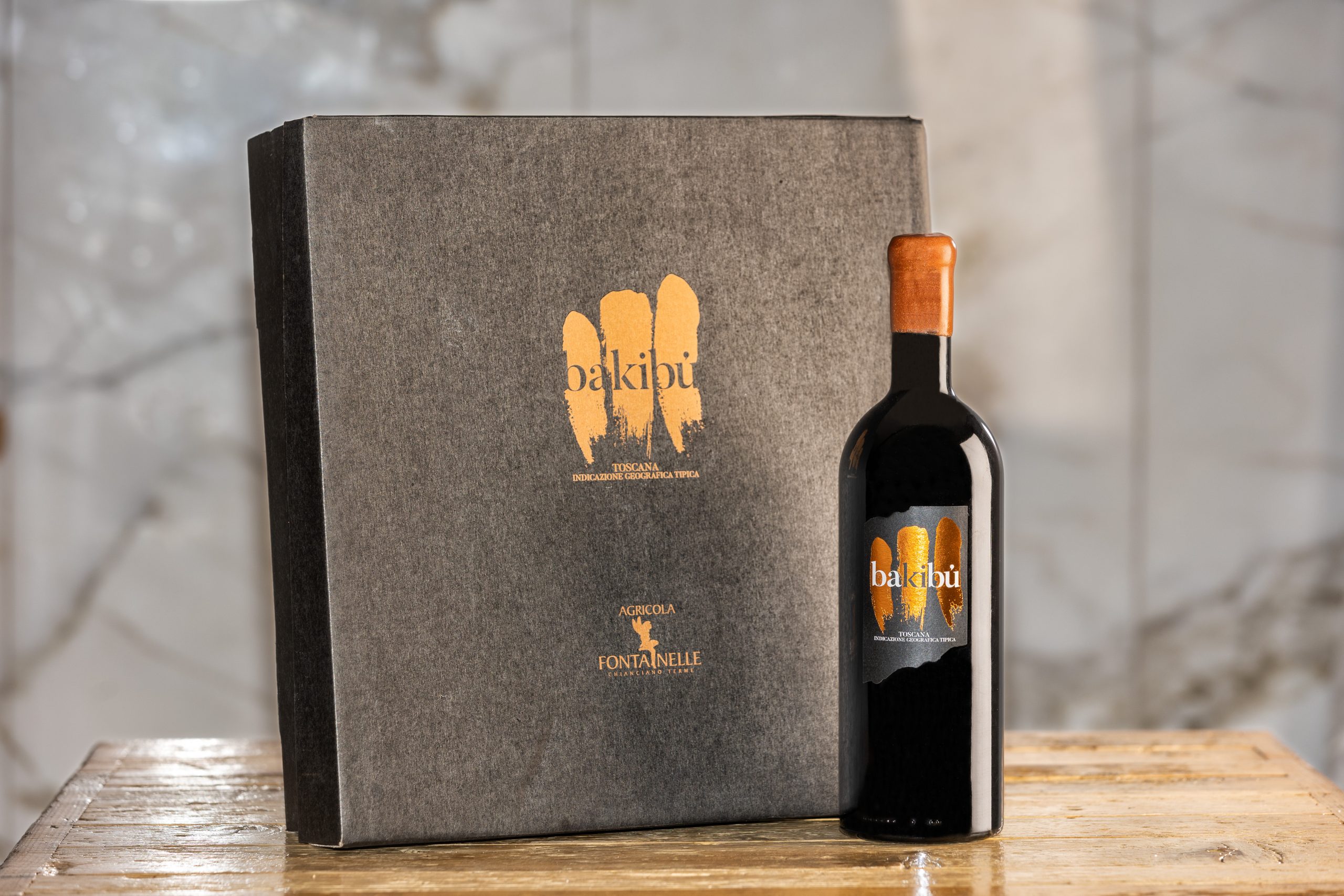 Bakibù
Bakibù 2018 is the latest exciting wine creation of our company, born from a precise choice that is to want to enhance these beautiful grapes as they are.
Of completely modern conception, it ferments in steel vats and then completes its maturation for 2 more years, in stainless steel tanks, without yielding to the lure of any aging in wood.
It is then another year, aging in bottle, in our cellar.
This wine has an intense ruby red color and leaves a fragrance of flowers and fruit on the nose, but at the same time it reminds us of the complexity of a structured and elegant wine.
The four grapes : Sangiovese, Merlot, Foglia Tonda and Cabernet, contribute to create a sumptuous and balanced harmony so much to present the palate of great softness, enhanced by a beautiful intensity and a long persistence.
It is definitely an excellent accompaniment to cold cuts, aged cheeses and red meats cooked for a long time such as stews or braised meats.
Wonderful and unexpectedly perfect pairing with fish cooked in guazzetto and sea soups.
Vintage 2018 gradation 14.5 ths.