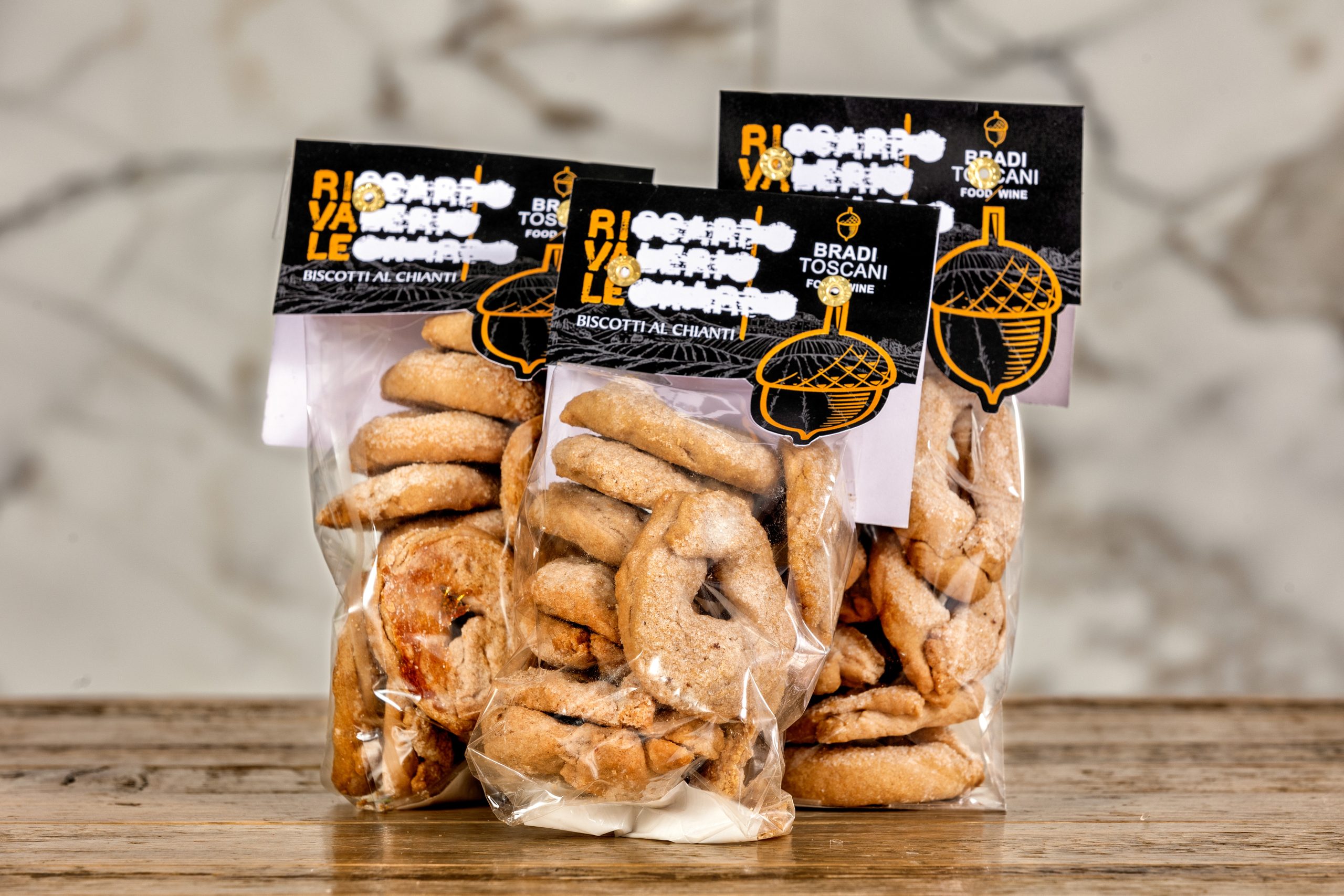 Chianti biscuits
Biscuits with Chianti Ri.Va.Le
From the union of flour, oil, sugar, and wine Ri.Va.Le, born the wine biscuits of Bradi Toscani, with a hint of cinnamon or anise to flavor.
This wine represents the company, owes its name to the initials of the three brothers Rosati: Riccardo, Valerio and Leonardo, stands out for its freshness and scent born from the vineyards of the area around Chianciano Terme where the brothers were born and raised, around 530 meters above sea level.
The red wine biscuits represent the peasant stories of Tuscany, which can be recalled by tasting these simple biscuits, to be eaten naturally or with a little liqueur after coffee. Also suitable for breakfast with milk, children can eat them, while cooking in fact alcohol evaporates and cookies are sprinkled with sugar grains.